It is a strange thing I do tonight, something I'm not at all used to doing.
Tonight, I am not going to the Sidewalk Cafe.
It's a Monday Night, where the Open Stage has been held for most of the last five years, and notable open mics for close to the last twenty. I've been to a lot of them. In recent times, I've been to all of them.
But I'm not feeling well; I took off from work today, have been sleeping and reading and listening to music all day long, and, throughout the day, have been considering if I should go out to the club tonight. After hours of consideration, I just decided against going out.
It wasn't an easy decision. AntiFolk is the closest thing I have to religion; the Sidewalk the closest thing I have to church. Seeing people perform what I hope is their most honest, artistic work, and being able to partake in it, it's very much of what gives my life meaning. I've devoted decades to the club, and the life, and I feel bad missing out on any part of it. There is art to be made, and creativity to be had, just miles from my home, and I'll be missing it.
I won't lose sleep over it – mostly because my need for sleep is the main thing keeping me away. And I'm glad that the friends at gander.tv give me the opportunity to partake in the community from a distance, when I can't be there.  It won't be as good as the real thing, but it'll do in a pinch.
I hope the Open Stage goes well without me; I doubt I'll be all right without it.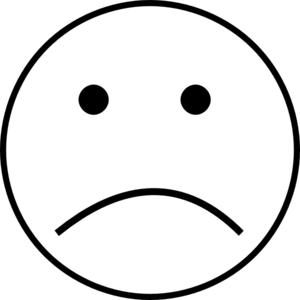 PS: You should go to my second residency show on Sunday, October 27th. It'll be much better than the last one.